Michael van Ofen: Der Abschied der Braut
Description

• English / German, Hardcover
• 160 pages
• 30.5 x 23.5 cm
• 9783942405058
• Published by DISTANZ, 2011

 

 
About

Michael van Ofen is skilled in minimalistic abstraction and sparse painterly gestures. A blue line amidst a monochrome color surface is enough to create a landscape. Three dabs of the brush suffice the master student of Gerhard Richter to depict a human body. He came upon painting after its demise had been heralded numerous times—although it never occurred. With portraits, still lifes, flowers, interiors, and landscapes, van Ofen chooses subjects that are rarely found in contemporary painting, developing his position in dealing with 19th-century painting.

For the artist, painting entails a cautious approach to the process as such: a unique interplay between brush stroke, sophisticated color application, and the special treatment of light, which keeps his paintings in a fascinating balance between figuration and abstraction. When viewing them from a certain distance, his portraits and landscapes appear strangely familiar; one is suddenly confronted with a person one knows or a ubiquitous motif from the collective memory.
Shipping and Taxes

VAT may be added or withdrawn during checkout according to your location. Excluding shipping costs and potential import taxes.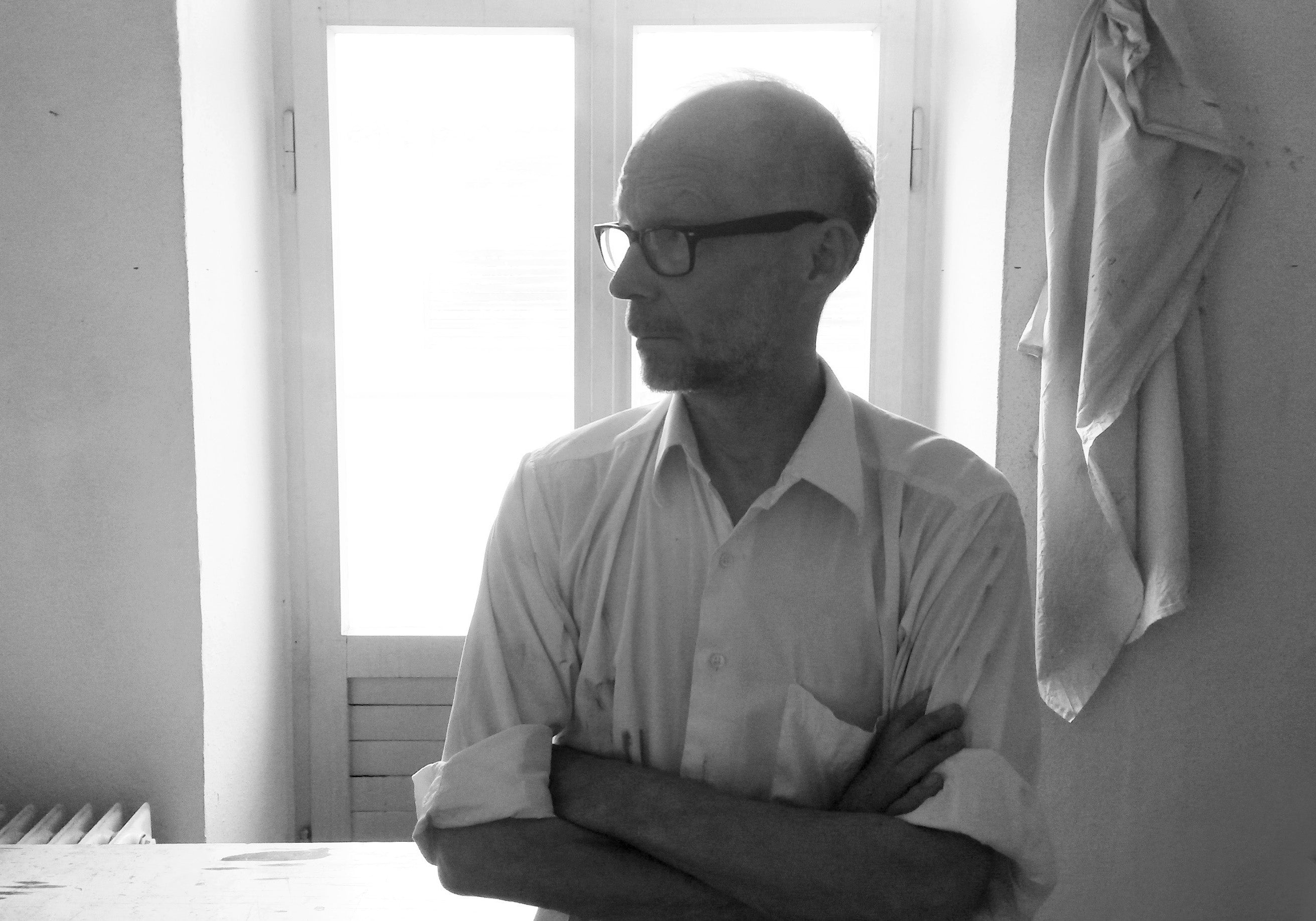 Michael van Ofen
Michael van Ofen's (b. 1956 in Essen) paintings take off precisely from a point where painting suffered one of its greatest historical defeats. His inspiration is 19th-century genre painting, with its landscapes, portrait and history scenes. Here he finds what he has described as the ideal "found object" – an image he reduces, painterly, to near-abstraction. Van Ofen has since become known for his virtuoso brushstrokes that seem effortless while capturing an original composition with extreme precision. The artist lives and works in Düsseldorf.
More