Fabrice Samyn: I am? – The Limited Edition
Description

• Box with book and unique artwork
• 31 x 25 x 55 cm


Book:
• English, Hardcover
• 232 pages
• 30,3 x 24,4 cm
• 9789462301986
• Published by Marcatorfonds, 2020

Artwork:
• Fabrice Samyn
• Light as a feather (pigeon), 2022
• Paper, graphite and pigeon feather
• 28 x 23 cm
• each unique within an edition of 24 + 4 AP & 2 NT

About

The limited collector's edition, signed and numbered, consists of a specially designed box, a copy of the monograph Fabrice Samyn: I AM ?, and an original art work by Fabrice Samyn. Fabrice Samyn: I am? is the first monograph devoted to the artist. Organized in a rhizome thanks to various games of analogy (form, sign, meaning), it gives the full measure of a work that is both conceptual and intimate, spiritual and sensual. A work that attempts the perilous exercise of the coincidence of opposites, without there ever being any question of aligning what differentiates them.

The question of identity is at the heart of the multidisciplinary work of Belgian artist Fabrice Samyn. With painting, sculpture, drawing, writing and choreography, he explores the multiple ways of being of the living, of time and of things and the way in which they transform, interact and shape each other.

The book, amply illustrated, benefits from contributions by Vinciane Despret, philosopher of science and professor at the University of Liège, Wivine de Traux, author and art historian, and Pascal Rousseau, author and professor of contemporary art history at the University of Paris 1 Panthéon-Sorbonne.
Shipping and Taxes

VAT may be added or withdrawn during checkout according to your location. Excluding shipping costs and potential import taxes.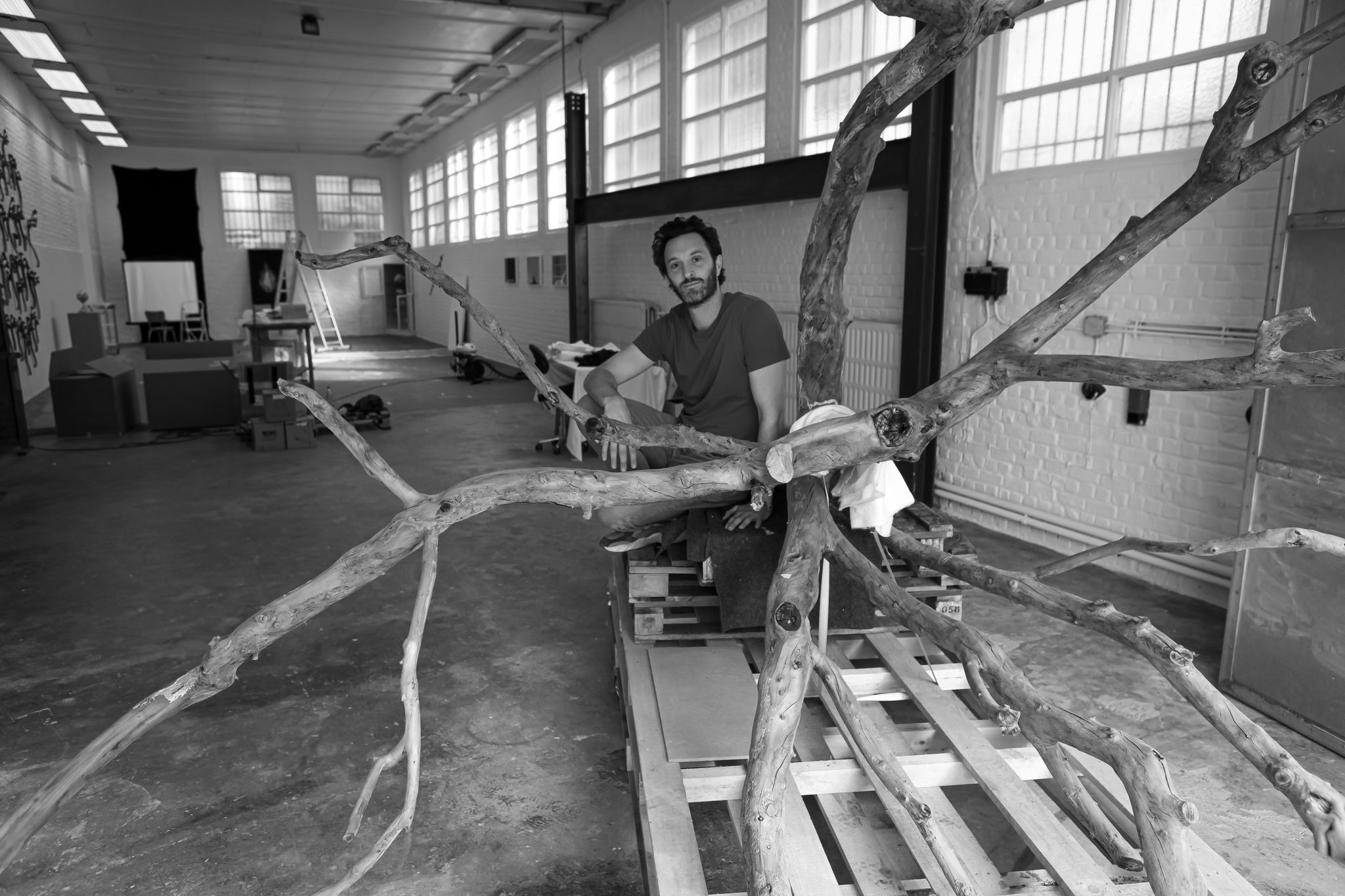 Fabrice Samyn
Fabrice Samyn (b. 1981 in Brussels) expresses himself through painting, sculpture, drawing, photography, writing and performance. The dualism of the world and the attempt to understand it induce him to ask metaphysical questions about the nature of time, the visible and the hidden, the present and the non-present, and the relation between representation and its meaning. The artist is a master in ancestral techniques as well as more modern ones. He lives and works in Brussels.
More