Fabrice Samyn: To See with Ellipse
Description

• English, Hardcover
• 128 pages
• 25.5 x 21 cm
• 9783864421259
• Published by Hatje Cantz, 2022
About

Fabrice Samyn: To See with Ellipse was published on the occasion of the artist's solo exhibition at the Royal Museums of Fine Arts of Belgium in Brussels in 2021/22.

The diverse work of Belgian artist Fabrice Samyn often references masterpieces of art history. His compositions, installations, and performances explore grand metaphysical questions, combining conceptual rigor with spiritual sensuality. Against the backdrop of his art-historical references, Samyn was invited by the Royal Museums of Fine Arts in Brussels to enter into a subtle dialogue with the masterpieces of the Old Masters as well as the Musée Magritte. With his fascination for the spoken word and everyday poetry, Samyn is in a tradition with fellow Belgian artist René Magritte, and he is equally successful in translating details from the paintings of the Old Masters into a contemporary visual language.

The catalogue features essays by Michel Draguet, Laurent Dubreuil and Donatien Grau.
Shipping and Taxes

VAT may be added or withdrawn during checkout according to your location. Excluding shipping costs and potential import taxes.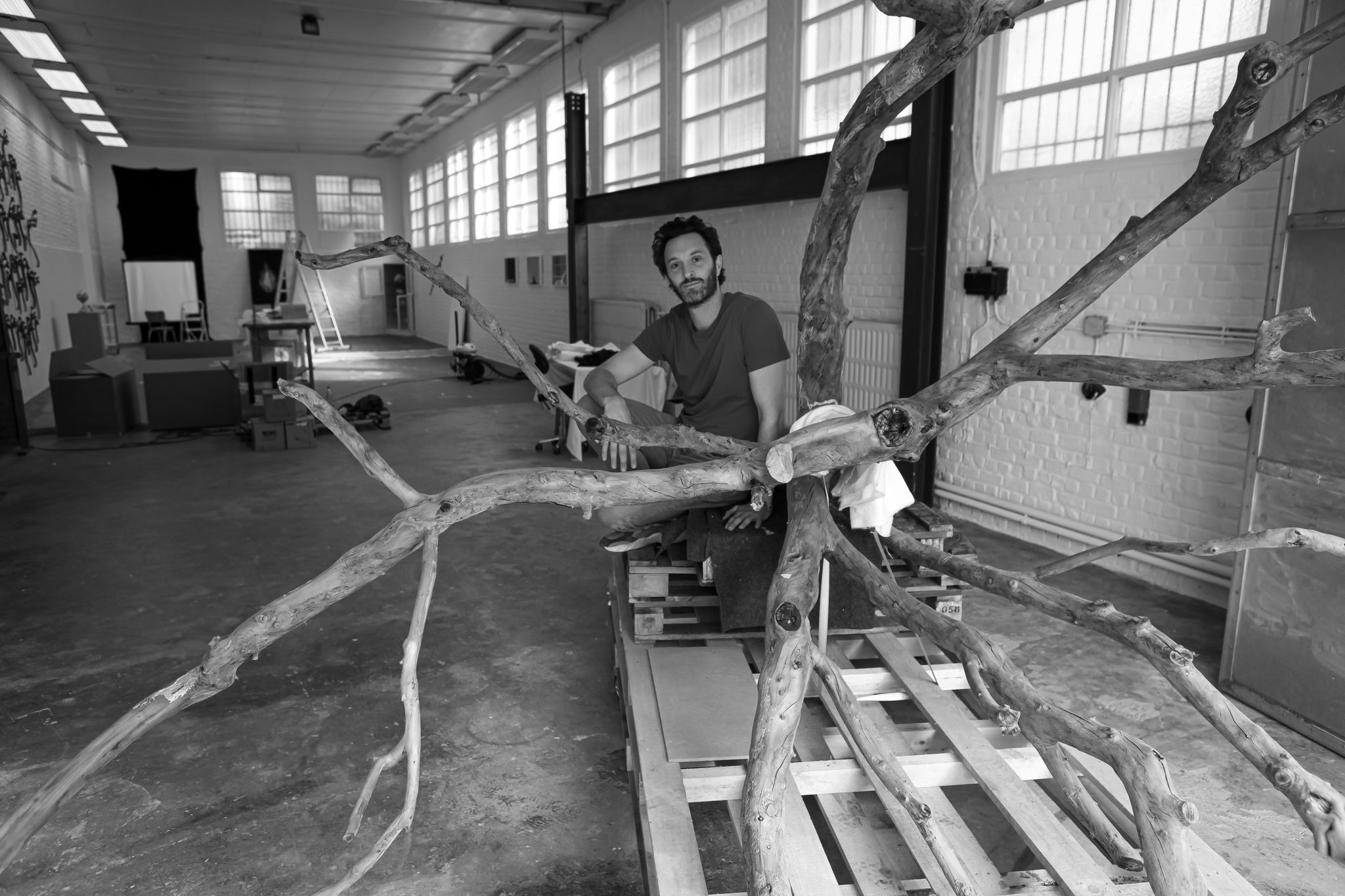 Fabrice Samyn
Fabrice Samyn (b. 1981 in Brussels) expresses himself through painting, sculpture, drawing, photography, writing and performance. The dualism of the world and the attempt to understand it induce him to ask metaphysical questions about the nature of time, the visible and the hidden, the present and the non-present, and the relation between representation and its meaning. The artist is a master in ancestral techniques as well as more modern ones. He lives and works in Brussels.
More